Welcome to Absolute Plumbing – Your Bathroom Remodel Experts in Flower Mound, TX
Welcome to Absolute Plumbing – Your Bathroom Remodel Experts in Flower Mound, TX
Are you dreaming of a stunning bathroom remodel in Flower Mound, TX? Look no further than Absolute Plumbing, your trusted local partner for transforming your bathroom into a luxurious oasis. With years of experience, top-notch craftsmanship, and a dedication to excellence, we are your go-to choice for bathroom remodeling in Flower Mound.
Our Bathroom Remodel Services in Flower Mound
At Absolute Plumbing, we offer a comprehensive range of bathroom remodeling services tailored to meet your unique needs. Whether you're looking for a complete bathroom makeover or specific upgrades, we've got you covered. Our skilled team can handle:
Bathroom Design and Planning
Our experts work closely with you to create a personalized design plan that maximizes space, functionality, and aesthetics. We'll ensure every detail aligns with your vision for the perfect bathroom.
Fixture Installation and Upgrades
Upgrade your fixtures to enhance the style and efficiency of your bathroom. From elegant faucets to eco-friendly toilets, we have a wide selection to choose from.
Tiling and Flooring
Give your bathroom a fresh look with beautiful, durable tiling and flooring options. Our professionals ensure precise installation for a polished finish.
Shower and Bathtub Installation
Experience luxury with our shower and bathtub installation services. From spa-like showers to relaxing soaking tubs, we create your ideal bathing space.
Cabinetry and Storage Solutions
Maximize organization with custom cabinetry and storage solutions. We design and install cabinets that complement your bathroom's style while providing ample storage.
Why Choose Absolute Plumbing for Your Bathroom Remodel in Flower Mound? Local Expertise
As a local company, we understand the unique needs and preferences of the community. Our team is well-versed in local building codes and regulations.
Quality Craftsmanship
We take pride in our meticulous workmanship, ensuring every detail of your bathroom remodel is executed flawlessly. Your satisfaction is our top priority.
Transparent Pricing
We offer competitive and transparent pricing, so you know exactly what to expect. No hidden costs or surprises—just exceptional value for your investment.
Customer Satisfaction
Our long list of satisfied customers in Flower Mound speaks for itself. We are committed to delivering results that exceed your expectations.
Contact Absolute Plumbing for Your Bathroom Remodel in Flower Mound
Ready to turn your bathroom remodeling dreams into reality in Flower Mound, TX? Absolute Plumbing is your trusted partner for the job. Contact us today to schedule a consultation and get started on your journey to a more beautiful and functional bathroom. Whether you're looking to upgrade fixtures, expand space, or create a spa-like retreat, our expert team will bring your vision to life. Trust Absolute Plumbing for the best Bathroom Remodel in Flower Mound, TX.
the trusted brands we use
---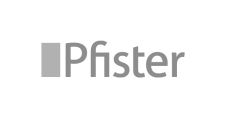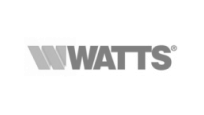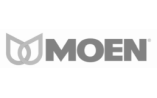 ---

---
Fill out the following form and we will contact you for more information on your plumbing needs.