Bathroom Remodel Lewisville, TX
Welcome to Absolute Plumbing, your trusted partner for bathroom remodeling in Lewisville, TX. Our experienced team is dedicated to turning your bathroom dreams into reality. With a commitment to excellence, we take pride in delivering top-notch renovation services that exceed your expectations. Discover how we can revitalize your Lewisville bathroom.
Why Choose Absolute Plumbing for Bathroom Remodeling in Lewisville?
When it comes to bathroom remodeling in Lewisville, Absolute Plumbing stands out for several reasons. Our team of skilled professionals brings years of experience, ensuring that every project is executed flawlessly. We focus on your vision and offer creative design solutions, using high-quality materials to guarantee longevity. Our commitment to customer satisfaction is unwavering, making us the go-to choice for Lewisville residents seeking exceptional bathroom transformations.
Our Bathroom Remodeling Services in Lewisville
At Absolute Plumbing, we offer a comprehensive range of bathroom remodeling services tailored to your specific needs. Whether you're looking to update fixtures, expand your space, or create a spa-like retreat, our experts have you covered. Our Lewisville team handles every aspect of the project, from initial design to the final installation, ensuring a seamless and stress-free experience for you.
Key Features of Our Bathroom Remodeling Services
Customized Designs:

We work closely with you to create personalized bathroom designs that match your style and preferences.

Quality Materials:

We use only the finest materials to ensure long-lasting beauty and functionality.

Experienced Craftsmanship:

Our skilled craftsmen bring years of expertise to every project, guaranteeing exceptional results.

Timely Completion:

We value your time and strive to complete projects on schedule.

Competitive Pricing:

Enjoy affordable rates without compromising on quality.
Our Bathroom Remodeling Process
Absolute Plumbing follows a well-structured remodeling process. We begin with a thorough consultation, understanding your goals and budget. Next, our team develops a detailed plan and design. Once approved, we proceed with expert construction and installation. Throughout the project, we maintain open communication, ensuring you're informed every step of the way. The result? A stunning, functional bathroom that adds value to your Lewisville home.
Contact Us for Bathroom Remodeling in Lewisville
Ready to begin your Lewisville bathroom remodeling project? Contact Absolute Plumbing today to schedule a consultation. We'll discuss your ideas, provide a detailed estimate, and guide you through the process. Trust us to bring your dream bathroom to life, adding beauty and value to your Lewisville home.
the trusted brands we use
---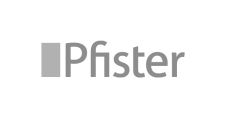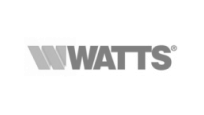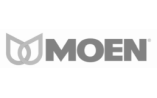 ---

---
Fill out the following form and we will contact you for more information on your plumbing needs.