Reliable Copper Canyon Commercial Plumber
Are you in need of a reliable Copper Canyon commercial plumber? Look no further than Absolute Plumbing! With years of experience, we are the go-to plumbing team for business owners in Copper Canyon, TX. We provide a wide range of services from repairs and replacements to emergency plumbing services. Our team of highly trained technicians is available to help you with any of your plumbing needs.
Our Commercial Plumbing Services in Copper Canyon, TX
Absolute Plumbing provides a full range of commercial plumbing services in Copper Canyon, TX, for businesses of all sizes. Our services include but are not limited to:
Repairs & Replacements: We can diagnose and repair any plumbing issue quickly and accurately. We can also replace old, worn out plumbing fixtures with new, more efficient ones.
Sewer & Drain Cleaning: Our team uses the latest technology to clean out clogged drains and sewers. We can also inspect your system and provide preventive maintenance services.
Installation & Remodeling: We can install new plumbing fixtures and systems to fit your needs. We can also remodel your current plumbing system to make it more efficient and effective.
Emergency Services: We offer emergency plumbing services for businesses in Copper Canyon, TX. Our team is always available to take your call and provide fast, reliable service.
Why Choose Absolute Plumbing?
At Absolute Plumbing, we take pride in providing superior service to our customers. Here are just a few of the reasons why you should choose us for all of your commercial plumbing needs:
Experienced Team: Our team has over 20 years of experience in the plumbing industry. We are knowledgeable and experienced in all aspects of plumbing and can provide reliable service.
Quality Service: Our team is committed to providing the highest quality service to our customers. We take the time to listen to your needs and provide the best solutions.
Competitive Rates: We offer competitive pricing for all of our services. We provide honest and reliable quotes so you know exactly what to expect when you hire us.
Contact Us
If you are looking for a reliable commercial plumber in Copper Canyon, TX, contact Absolute Plumbing today! Our team is available to take your call and provide fast, reliable service. We are committed to providing superior service to our customers and guarantee satisfaction with all of our work. Don't wait – contact us today to get started!
the trusted brands we use
---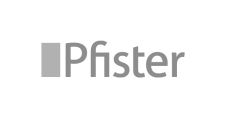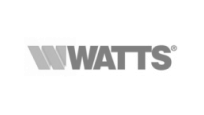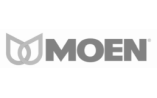 ---

---
Fill out the following form and we will contact you for more information on your plumbing needs.