Denton Garbage Disposal Repair
Welcome to Absolute Plumbing, your trusted source for Denton Garbage Disposal Repair services. If you're facing issues with your garbage disposal in Denton, TX, you've come to the right place. We are a local plumbing company committed to providing efficient, reliable, and affordable solutions to ensure your kitchen runs smoothly.
Expert Garbage Disposal Repair
At Absolute Plumbing, we specialize in Denton Garbage Disposal Repair. Our team of skilled technicians has years of experience diagnosing and fixing disposal problems quickly. Whether it's a jammed disposal, strange noises, or a complete breakdown, we have the expertise to tackle any issue. We use state-of-the-art equipment and quality replacement parts to ensure your disposal operates flawlessly, reducing kitchen disruptions.
Why Choose Us?
Choosing Absolute Plumbing for your Denton garbage disposal repair needs means choosing professionalism and excellence. We prioritize customer satisfaction, offering timely appointments and transparent pricing. Our technicians are licensed, insured, and committed to delivering high-quality service. We understand that a functioning garbage disposal is crucial for your daily routine, and we work diligently to get your kitchen back in working order.
Our Denton Garbage Disposal Repair Process
Our repair process begins with a thorough inspection of your garbage disposal unit. We identify the root cause of the issue and provide you with a detailed explanation and cost estimate. Once approved, our technicians proceed with the repair, using industry best practices. We ensure all safety precautions are taken throughout the process to safeguard your home. Count on Absolute Plumbing for a hassle-free repair experience.
Preventive Maintenance
Prevent future disposal problems with our preventive maintenance services. Our team can schedule regular check-ups to ensure your garbage disposal is in top condition. We'll clean, inspect, and lubricate components, extending the life of your unit and preventing unexpected breakdowns. Regular maintenance can save you time and money in the long run, and it's a service we're proud to offer our Denton, TX, customers.
Contact Us for Denton Garbage Disposal Repair
When you need Denton Garbage Disposal Repair services, trust Absolute Plumbing for prompt and reliable solutions. We serve Denton, TX, and the surrounding areas, offering competitive pricing and exceptional customer service. Don't let a malfunctioning disposal disrupt your kitchen routine any longer. Contact us today to schedule an appointment or emergency repair. Your satisfaction is our priority.
the trusted brands we use
---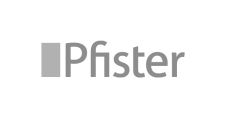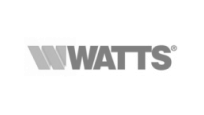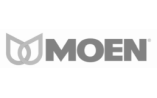 ---

---
Fill out the following form and we will contact you for more information on your plumbing needs.