Kitchen Remodel Flower Mound, TX
Welcome to Absolute Plumbing, your trusted partner for kitchen remodeling in Flower Mound, TX. We understand that your kitchen is the heart of your home, and our mission is to bring your dream kitchen to life. With years of experience, a dedicated team, and a commitment to excellence, we're here to turn your kitchen remodeling visions into reality. Whether you're looking for a complete overhaul or some minor upgrades, you can rely on us to deliver top-notch craftsmanship and exceptional customer service.
Our Kitchen Remodeling Services
At Absolute Plumbing, we offer a wide range of kitchen remodeling services tailored to meet the unique needs of Flower Mound homeowners. Our skilled craftsmen can handle everything from cabinet installations, countertop upgrades, and flooring renovations to lighting fixtures and plumbing upgrades. We pride ourselves on using high-quality materials and the latest industry trends to create kitchens that are not only functional but also aesthetically pleasing. Our team works closely with you, ensuring that your preferences and ideas are incorporated into the design, resulting in a kitchen that reflects your style and personality.
Why Choose Absolute Plumbing?
When you choose Absolute Plumbing for your kitchen remodeling project in Flower Mound, you're selecting a team dedicated to excellence. We prioritize customer satisfaction in every project we undertake, providing transparent communication, timely completion, and competitive pricing. Our experienced professionals are licensed, insured, and skilled in the latest kitchen design trends and technologies. We understand that your kitchen is a significant investment, and we strive to maximize its functionality and beauty while adhering to your budget. With us, you can rest assured that your kitchen remodel will be completed with precision and care.
Our Process
Our kitchen remodeling process is designed to make your experience as seamless as possible. It starts with an initial consultation where we discuss your ideas, budget, and timeline. Our expert designers will then create a detailed plan that aligns with your vision. Once the plan is finalized, our skilled craftsmen will bring it to life, ensuring every detail is executed flawlessly. We keep you informed throughout the entire project, and our team is always available to address any questions or concerns.
Flower Mound, TX: Our Home
As a local business serving Flower Mound, TX, we take pride in being part of this vibrant community. We understand the unique character and style preferences of Flower Mound residents, allowing us to tailor our kitchen remodeling services to suit the local tastes. We're committed to enhancing the beauty and functionality of kitchens across Flower Mound, ensuring that homeowners have a space they can truly call their own. We're not just your contractors; we're your neighbors, and we're invested in making our community even better, one kitchen at a time.
Contact Us Today
Ready to embark on your kitchen remodeling journey with Absolute Plumbing in Flower Mound, TX? Contact us today to schedule your consultation. We're excited to hear about your ideas, answer your questions, and provide you with a free quote. Let us transform your kitchen into a space that combines functionality and style seamlessly. Trust Absolute Plumbing to be your partner in creating the kitchen of your dreams. Your satisfaction is our top priority, and we're committed to delivering exceptional results, every time.
the trusted brands we use
---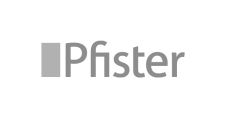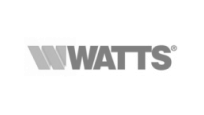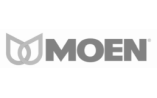 ---

---
Fill out the following form and we will contact you for more information on your plumbing needs.