Welcome to Absolute Plumbing, your trusted plumbing partner in Corinth, TX! When it comes to plumbing solutions, we are the go-to experts serving the local community. Our dedicated team of highly skilled plumbers is committed to providing top-quality plumbing services tailored to the unique needs of Corinth residents. Whether it's a leaky faucet, a clogged drain, or a major plumbing emergency, we've got you covered.
Our Plumbing Services
Residential Plumbing
At Absolute Plumbing, we understand the importance of a fully functioning plumbing system in your home. From fixing minor leaks to installing new fixtures, our experienced plumbers are equipped to handle all your residential plumbing needs efficiently and affordably. We take pride in delivering plumbing solutions that ensure your home's comfort and safety.
Commercial Plumbing
For businesses in Corinth, TX, a smoothly running plumbing system is essential. Our commercial plumbing services are designed to minimize disruptions and keep your operations running smoothly. From routine maintenance to complex installations, we offer a wide range of commercial plumbing solutions to meet your specific requirements.
Water Heater Services
Is your water heater acting up or due for a replacement? Our experts specialize in water heater repair, installation, and maintenance. We'll ensure you have a reliable supply of hot water whenever you need it.
Why Choose Us?
Local Expertise:

We have been serving Corinth, TX, for years and understand the unique plumbing challenges in our community. Our local expertise ensures tailored solutions.

Reliability:

Absolute Plumbing is known for its reliability. We show up on time, complete projects efficiently, and stand by the quality of our work.

Affordability:

We offer competitive pricing without compromising on the quality of our services. Our transparent pricing ensures you know what to expect.

Customer Satisfaction:

Your satisfaction is our priority. We take pride in our excellent customer service and work hard to exceed your expectations.
Contact Us
When you need a plumber in Corinth, TX, you can trust Absolute Plumbing to deliver exceptional service. No plumbing job is too big or too small for our team. Contact us today to schedule an appointment or request emergency assistance. We're here to keep your plumbing in perfect order.
In conclusion, Absolute Plumbing is your reliable partner for all plumbing needs in Corinth, TX. Whether it's residential or commercial plumbing, emergencies, or water heater services, we have the experience and expertise to get the job done right. Choose us for top-notch plumbing services that prioritize quality, affordability, and customer satisfaction. Don't hesitate to reach out to us whenever you need a plumber you can count on in Corinth, TX.
the trusted brands we use
---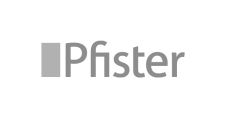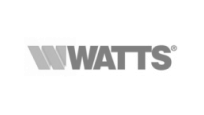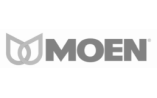 ---

---
Fill out the following form and we will contact you for more information on your plumbing needs.