Welcome to Absolute Plumbing, your trusted local plumber in Lantana, TX. With years of experience serving the Lantana community, we take pride in providing top-quality plumbing services. Whether it's a minor repair or a major installation, our team of skilled plumbers is here to handle all your plumbing needs efficiently and professionally. We understand the unique challenges that Lantana's climate and plumbing systems present, making us your go-to choice for dependable plumbing solutions.
Our Lantana Plumbing Services
At Absolute Plumbing, we offer a wide range of plumbing services tailored to meet the specific needs of Lantana residents and businesses. Our services include, but are not limited to, plumbing repairs, leak detection, water heater installation, drain cleaning, and sewer line repair. We use the latest technology and techniques to ensure fast and accurate solutions, minimizing disruptions to your daily routine. Whether it's a clogged drain or a complete plumbing system overhaul, you can trust our experienced team to deliver exceptional results.
Why Choose Us?
Choosing Absolute Plumbing means choosing reliability, professionalism, and affordability. Our licensed and certified plumbers are dedicated to delivering top-notch service with a commitment to excellence. We understand the importance of your time and property, so we arrive promptly, assess the issue thoroughly, and provide transparent pricing before starting any work. Customer satisfaction is our priority, and we strive to exceed your expectations with every project. When you choose us as your Lantana plumber, you're choosing peace of mind and quality craftsmanship.
Local Expertise
Lantana, TX, has its unique plumbing challenges due to the local climate and infrastructure. As a local plumbing company, we have an in-depth understanding of these challenges. We've built a strong reputation in the community by consistently delivering effective plumbing solutions. Whether it's addressing hard water issues, handling seasonal plumbing concerns, or ensuring compliance with local codes, our team has the knowledge and experience to tackle it all. Count on us for plumbing services that are tailored to the specific needs of Lantana residents.
Contact Us
Ready to experience the Absolute Plumbing difference? Don't let plumbing problems disrupt your life. Contact us today for prompt and professional plumbing services in Lantana, TX. Our friendly team is here to answer your questions, schedule appointments, and provide expert advice. When it comes to plumbing in Lantana, trust Absolute Plumbing for reliable, efficient, and affordable solutions. Your satisfaction is our guarantee.
In conclusion, Absolute Plumbing is your go-to choice for plumbing services in Lantana, TX. With our local expertise, commitment to excellence, and a wide range of services, we're here to address all your plumbing needs. Contact us today to schedule an appointment and experience the difference of working with a trusted and reliable Lantana plumber.
the trusted brands we use
---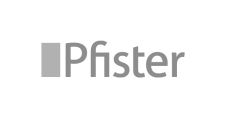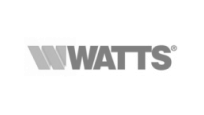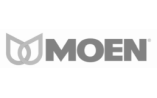 ---

---
Fill out the following form and we will contact you for more information on your plumbing needs.