Welcome to Absolute Plumbing, your trusted partner for top-notch plumbing services in Carrollton, TX. With years of experience serving our community, we take pride in delivering reliable, efficient, and cost-effective plumbing solutions. Whether you need routine maintenance, emergency repairs, or a complete plumbing overhaul, our dedicated team of skilled professionals is here to ensure your home or business's plumbing system runs smoothly.
Our Services
At Absolute Plumbing, we offer a comprehensive range of plumbing services to cater to the unique needs of Carrollton residents. From leaky faucets and clogged drains to water heater installations and sewer line repairs, our certified plumbers are equipped to handle it all. We use the latest tools and techniques to diagnose and resolve issues promptly, ensuring minimal disruption to your daily routine. Rest easy knowing your plumbing is in capable hands.
Why Choose Us?
Choosing Absolute Plumbing means choosing excellence in plumbing services. We're not just another plumbing company in Carrollton; we're your neighbors, committed to your satisfaction. Our team is licensed, insured, and dedicated to delivering top-quality workmanship. We prioritize transparency, providing detailed estimates before any work begins. Your peace of mind is our priority.
Our Process
Our plumbing process is built on a foundation of expertise and professionalism. When you contact Absolute Plumbing, we'll schedule a convenient appointment to assess your plumbing needs. Our skilled technicians will then provide a thorough evaluation and discuss the best course of action. We believe in open communication and will keep you informed throughout the entire process. Our goal is to leave your plumbing system functioning flawlessly, and your property clean and tidy.
Local Expertise
As a local business in Carrollton, TX, we understand the unique plumbing challenges that can arise in our community. Whether it's addressing the effects of the Texas climate on your plumbing system or navigating local regulations, we've got you covered. Our knowledge of Carrollton's plumbing landscape sets us apart and enables us to tailor our services to meet your specific needs effectively.
Contact Us Today
Don't let plumbing issues disrupt your life. Contact Absolute Plumbing today for reliable, efficient, and affordable plumbing services in Carrollton, TX. Our friendly team is ready to assist you, whether it's a routine maintenance request or an emergency situation. Trust us for all your plumbing needs, and experience the Absolute Plumbing difference.
In conclusion, when you choose Absolute Plumbing for your plumbing needs in Carrollton, TX, you're choosing a team of dedicated professionals who prioritize your satisfaction. With a wide range of services, a commitment to local expertise, and a focus on transparency, we're the plumbing company you can rely on. Contact us today, and let us keep your plumbing system in perfect working order.
the trusted brands we use
---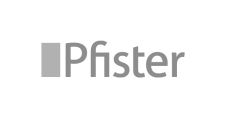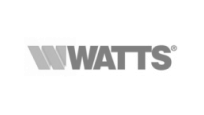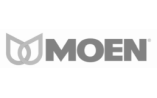 ---

---
Fill out the following form and we will contact you for more information on your plumbing needs.