Water Heater Repair Lewisville, TX
Welcome to Absolute Plumbing, your trusted partner for water heater repair in Lewisville, TX. We understand the inconvenience a malfunctioning water heater can cause, especially in the midst of Texas weather. Our dedicated team of skilled technicians is here to provide prompt and reliable water heater repair services to ensure your home's hot water needs are met efficiently. Whether it's a minor fix or a complete water heater replacement, you can count on us for top-notch service.
Our Water Heater Repair Services
At Absolute Plumbing, we offer a comprehensive range of water heater repair services tailored to meet the unique needs of Lewisville residents. Our certified technicians are equipped to diagnose and resolve a wide array of water heater issues, including heating element problems, thermostat malfunctions, leaks, and more. We work with all major brands and types of water heaters, ensuring that your hot water supply is restored quickly and efficiently. Our commitment to quality and customer satisfaction sets us apart as the go-to choice for water heater repair in Lewisville.
Why Choose Absolute Plumbing?
When you choose Absolute Plumbing for your water heater repair needs in Lewisville, you're choosing excellence in service. We take pride in our commitment to professionalism, punctuality, and transparency. Our technicians arrive on time, fully equipped, and ready to assess and address your water heater issues. We provide upfront pricing and explain all repair options, ensuring you have complete control over your plumbing decisions. Our goal is to provide not just a fix but a long-lasting solution, so you can enjoy hot showers and hassle-free water heating for years to come.
Maintenance and Regular Check-ups
Preventive maintenance is key to extending the lifespan of your water heater and avoiding unexpected breakdowns. Absolute Plumbing offers scheduled maintenance services to keep your water heater in optimal condition. Our technicians will inspect, clean, and tune up your system, addressing any potential issues before they become major problems. With our maintenance services, you can enjoy energy-efficient and reliable hot water all year round.
Contact Us Today
Don't let a malfunctioning water heater disrupt your daily life. Contact Absolute Plumbing, your trusted partner for water heater repair in Lewisville, TX. Our team is dedicated to providing top-quality service, whether you need a quick repair or a complete water heater replacement. We take pride in our promptness, transparency, and commitment to customer satisfaction. Reach out to us today, and let us ensure your hot water needs are met efficiently and affordably.
In Lewisville, TX, Absolute Plumbing is your go-to choice for expert water heater repair services. Contact us today to schedule your water heater repair or maintenance appointment, and experience the comfort and convenience of a properly functioning water heater.
the trusted brands we use
---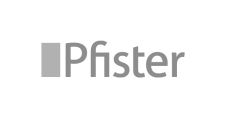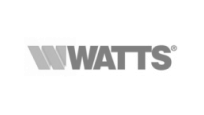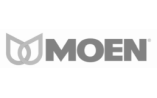 ---

---
Fill out the following form and we will contact you for more information on your plumbing needs.