Kitchen Remodel Lewisville, TX
Are you dreaming of a stunning kitchen remodel in Lewisville, TX? Look no further than Absolute Plumbing! Our team of experienced professionals is here to turn your kitchen renovation dreams into reality. We take pride in offering top-notch kitchen remodeling services tailored to your unique preferences and needs.
Why Choose Absolute Plumbing for Your Kitchen Remodel in Lewisville, TX?
At Absolute Plumbing, we understand that your kitchen is the heart of your home. That's why we're dedicated to providing Lewisville residents with exceptional kitchen remodel services. Here's why you should choose us:
Expertise:

With years of experience in the industry, our skilled craftsmen have the knowledge and skills to handle kitchen renovations of all sizes and complexities. From minor updates to complete overhauls, we've got you covered.

Customized Solutions:

We believe that every kitchen is unique. Our team works closely with you to design a custom kitchen remodel plan that suits your style and functional requirements. Whether you want a modern, traditional, or eclectic kitchen, we've got the expertise to make it happen.

Quality Materials:

We source only the finest materials for your kitchen remodel. From countertops to cabinetry, we ensure that everything is of the highest quality, ensuring your kitchen stands the test of time.
Our Kitchen Remodeling Services in Lewisville, TX
Kitchen Design:

Our talented design team will work with you to create a kitchen layout that maximizes space and functionality while reflecting your personal style.

Cabinetry and Countertops:

We offer a wide range of cabinetry and countertop options, from sleek and modern to classic and timeless, ensuring your kitchen remodel suits your taste.

Flooring:

Upgrade your kitchen flooring with durable and stylish options that match your design vision.

Lighting:

We'll help you choose the perfect lighting fixtures to enhance the ambiance and functionality of your kitchen.

Appliance Installation:

Our experts can seamlessly install your new appliances, ensuring they integrate flawlessly into your remodeled kitchen.
Why Lewisville Chooses Us for Kitchen Remodeling
Lewisville homeowners trust Absolute Plumbing for their kitchen remodels because we prioritize customer satisfaction. We are committed to transparency, on-time project completion, and staying within your budget.
Get Started with Your Kitchen Remodel in Lewisville, TX
Ready to transform your Lewisville kitchen into the space you've always dreamed of? Contact Absolute Plumbing today to schedule a consultation. Let us bring your vision to life and make your kitchen the envy of Lewisville. When it comes to kitchen remodeling in Lewisville, TX, Absolute Plumbing is your trusted partner. Contact us today to get started on your kitchen renovation journey.
the trusted brands we use
---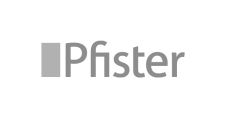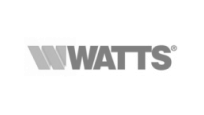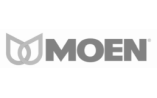 ---

---
Fill out the following form and we will contact you for more information on your plumbing needs.