Your Trusted Plumber in Argyle, TX – Absolute Plumbing
Welcome to Absolute Plumbing, your premier choice for professional plumbing services in Argyle, Texas. With a commitment to excellence and a team of skilled plumbers, we're your go-to source for all your plumbing needs in the Argyle area. Whether it's a minor repair or a major installation, we have the expertise to get the job done right the first time.
Why Choose Absolute Plumbing?
At Absolute Plumbing, we take pride in being the trusted plumbers in Argyle and the surrounding communities. Our dedication to customer satisfaction sets us apart from the rest. Here's why you should choose us for your plumbing needs:
Local Expertise: We understand the unique plumbing challenges that homeowners and businesses face in Argyle, TX. Our local knowledge allows us to provide tailored solutions that work for your specific needs.
Experienced Team: Our team of experienced plumbers is fully licensed and trained to handle a wide range of plumbing services. From leak detection to sewer line repairs, we've got you covered.
Quality Workmanship: We believe in doing the job right the first time. Our commitment to quality workmanship ensures that your plumbing projects are completed to the highest standards.
Prompt and Reliable Service: Plumbing issues can be stressful. That's why we prioritize prompt response times and reliable service. When you call us, you can trust that we'll be there when you need us.
Our Plumbing Services in Argyle, TX
Residential Plumbing
Our residential plumbing services cover everything from kitchen and bathroom plumbing to whole-house repiping. We'll ensure your home's plumbing is functioning smoothly, providing you with peace of mind.
Commercial Plumbing
Businesses in Argyle, TX, trust Absolute Plumbing for their commercial plumbing needs. We handle installations, maintenance, and repairs for businesses of all sizes, ensuring minimal disruption to your operations.
Water Heater Services
Whether you need a new water heater installation or repairs to your existing unit, our experts have you covered. We work with traditional tank water heaters and energy-efficient tankless models.
Sewer and Drain Services
Issues with your sewer or drainage system can be messy and inconvenient. Our technicians are skilled in diagnosing and resolving sewer and drain problems, keeping your property flowing smoothly.
Contact Absolute Plumbing Today
When you need a reliable plumber in Argyle, TX, Absolute Plumbing is the name to trust. We're committed to delivering top-notch plumbing services with a focus on customer satisfaction. Don't let plumbing problems disrupt your life—contact us today to schedule an appointment or request emergency assistance. Your plumbing needs are our priority, and we're here to exceed your expectations every time.
the trusted brands we use
---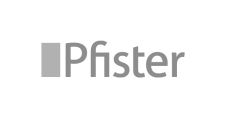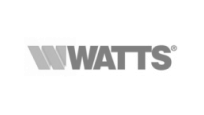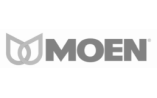 ---

---
Fill out the following form and we will contact you for more information on your plumbing needs.