Plumber in Lewisville, TX – Absolute Plumbing
Are you in need of a reliable and professional plumber in Lewisville, TX? Look no further than Absolute Plumbing! We are your trusted local plumbing experts, serving the Lewisville community with excellence and dedication. With years of experience and a commitment to customer satisfaction, we are your go-to choice for all your plumbing needs in Lewisville, Texas.
About Absolute Plumbing
At Absolute Plumbing, we take pride in being the premier plumbing service provider in Lewisville, TX. Our team of highly skilled and licensed plumbers is dedicated to delivering top-quality plumbing solutions to homeowners and businesses alike. We understand the unique plumbing challenges that can arise in the Lewisville area, and we have the expertise to tackle them efficiently.
Our Plumbing Services
General Plumbing Repairs
From minor leaks to major plumbing issues, our team has the experience and tools to handle a wide range of plumbing repairs. We diagnose the problem accurately and provide cost-effective solutions to ensure your plumbing system is back in working order.
Water Heater Services
Having hot water is essential for daily comfort, and we understand how frustrating a malfunctioning water heater can be. We offer water heater repair, installation, and maintenance services to ensure you have a reliable source of hot water year-round.
Drain Cleaning
Clogged drains can disrupt your daily routine. Our drain cleaning experts use the latest technology to clear blockages quickly and efficiently, restoring proper drainage in your home or business.
Pipe Replacement and Repiping
Old, corroded, or damaged pipes can lead to leaks and water damage. Our plumbers are skilled in pipe replacement and repiping services, ensuring the longevity and reliability of your plumbing system.
Fixture Installation
Whether you're upgrading your bathroom or kitchen fixtures or need a new fixture installed, Absolute Plumbing has you covered. We provide professional fixture installation services to enhance the aesthetics and functionality of your space.
Why Choose Absolute Plumbing?
Local Expertise:

As a local business, we understand the specific plumbing challenges faced by Lewisville residents and businesses. We tailor our services to meet your unique needs.

Licensed and Insured:

Absolute Plumbing is fully licensed and insured, giving you peace of mind knowing that your plumbing project is in capable hands.

Customer Satisfaction:

Your satisfaction is our top priority. We strive to exceed your expectations with every plumbing job we undertake.

Transparent Pricing:

We provide upfront pricing and transparent communication throughout the project, so you know exactly what to expect.
When you need a plumber in Lewisville, TX, you can trust Absolute Plumbing to deliver exceptional service every time. Contact us today for all your plumbing needs. Your search for the best plumber in Lewisville ends here!
the trusted brands we use
---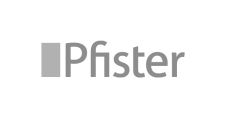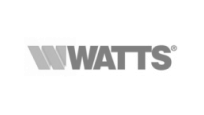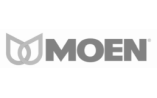 ---

---
Fill out the following form and we will contact you for more information on your plumbing needs.