Welcome to Absolute Plumbing, your trusted source for professional plumbing services in the heart of Corinth, TX. Our team of dedicated experts is committed to providing residents and businesses with exceptional plumbing solutions. With years of experience and a strong reputation for quality workmanship, we are your go-to choice for all things plumbing in Corinth. Whether you need routine maintenance, emergency repairs, or a complete plumbing system overhaul, we have the skills and expertise to get the job done right.
Our Plumbing Services
At Absolute Plumbing, we offer a comprehensive range of plumbing services tailored to meet the unique needs of Corinth residents. Our services include plumbing repairs, water heater installation, sewer line inspections, drain cleaning, and much more. We understand the importance of a functioning plumbing system, and we strive to deliver efficient and cost-effective solutions. No job is too big or too small for our team, and we take pride in our ability to tackle complex plumbing issues with precision and care.
Why Choose Us?
Choosing Absolute Plumbing means choosing excellence in every aspect of your plumbing project. Our Corinth-based team is fully licensed, insured, and equipped with the latest tools and technology to handle any plumbing challenge. We pride ourselves on our prompt and reliable service, always striving to exceed your expectations. When you choose us, you're choosing transparent pricing, honest assessments, and a commitment to your satisfaction. We treat your home or business as if it were our own, ensuring the highest level of care and attention to detail.
Local Expertise
As a locally owned and operated plumbing company, we have a deep understanding of the unique plumbing needs in Corinth, TX. Our team is familiar with the local plumbing codes and regulations, ensuring that all our work is compliant and safe. We take pride in being part of the Corinth community and are dedicated to providing our neighbors with trustworthy and dependable plumbing services. When you work with Absolute Plumbing, you're choosing a company that understands the specific challenges of plumbing in Corinth and is committed to keeping your home or business running smoothly.
Contact Us Today
If you're in need of plumbing services in Corinth, TX, look no further than Absolute Plumbing. We are your local plumbing experts, ready to tackle any plumbing issue with skill and precision. Whether it's a sudden emergency or a planned upgrade, we have the knowledge and experience to handle it all. Contact us today to schedule an appointment or request a free estimate. We're here to ensure your plumbing system works flawlessly, providing peace of mind for you and your family.
the trusted brands we use
---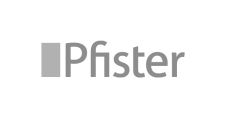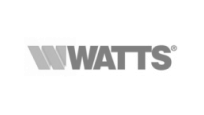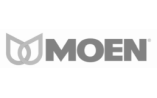 ---

---
Fill out the following form and we will contact you for more information on your plumbing needs.