Expert Plumbing Services in Lewisville, TX
Welcome to Absolute Plumbing, your trusted local plumbing company serving the Lewisville, TX area. We take pride in being the go-to plumbing experts in this community, and we're committed to delivering top-notch plumbing solutions for both residential and commercial clients. When it comes to Plumbing in Lewisville, TX, we are your reliable partner.
Quality Plumbing Repairs
When plumbing issues strike, it's crucial to have a dependable team you can count on. At Absolute Plumbing, we offer prompt and efficient plumbing repair services in Lewisville, TX. Our experienced technicians have the knowledge and skills to diagnose and fix any plumbing problem, from leaky faucets and clogged drains to more complex issues like burst pipes. We understand the urgency of these situations, which is why we provide 24/7 emergency plumbing services to ensure your peace of mind.
Professional Plumbing Installations
Planning a kitchen or bathroom renovation? Need a new water heater or plumbing fixtures installed? Look no further than Absolute Plumbing. We specialize in professional plumbing installations in Lewisville, TX. Our team will work closely with you to select the best products and ensure a seamless installation process. We take pride in our attention to detail and commitment to delivering plumbing systems that are not only functional but also energy-efficient.
Preventative Plumbing Maintenance
Prevent costly plumbing disasters with our preventative maintenance services. Absolute Plumbing offers comprehensive maintenance programs in Lewisville, TX, designed to keep your plumbing system in optimal condition. Our regular inspections and tune-ups can identify potential issues before they become major problems, saving you time and money in the long run. Trust us to keep your plumbing system running smoothly year-round.
Water Heater Services
Hot water is an essential part of your daily life, and when your water heater malfunctions, it can disrupt your routine. Our Lewisville, TX plumbing services include water heater repair, installation, and maintenance. Whether you have a traditional tank-style heater or a tankless unit, our technicians are well-equipped to handle all your water heater needs efficiently and affordably.
Commercial Plumbing Solutions
Absolute Plumbing understands the unique plumbing needs of businesses in Lewisville, TX. We offer tailored commercial plumbing solutions to ensure that your business operates smoothly. From industrial pipe installations to regular maintenance for restaurants and office buildings, our team is equipped to handle commercial projects of any size.
Why Choose Absolute Plumbing?
At Absolute Plumbing, we prioritize customer satisfaction and strive to exceed your expectations with every service call. We are licensed, insured, and dedicated to upholding the highest industry standards. Our transparent pricing, reliable workmanship, and commitment to using quality materials set us apart as the preferred plumbing company in Lewisville, TX.
Contact Us Today
For all your plumbing needs in Lewisville, TX, trust Absolute Plumbing to deliver excellence. Whether it's a plumbing emergency or a planned installation, we are here to serve you. Contact us today to schedule an appointment or request a free quote. Experience the Absolute Plumbing difference – your satisfaction is our guarantee!
the trusted brands we use
---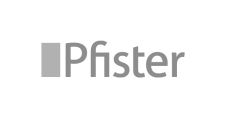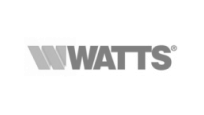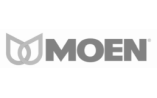 ---

---
Fill out the following form and we will contact you for more information on your plumbing needs.