Gas Leak Detection & Repair near Lewisville, TX
---
Gas Leak Detection and Repair
The Absolute Plumbing team near Lewisville, TX has highly experienced plumbers that can test and locate leaks within your plumbing system using a variety of techniques and have them fixed efficiently and quickly. We'll also take care of any city / state permitting that may be required. Additionally, we can provide monitors for your home, so that you'll know more quickly if there is a threat to your family.
Why Gas Leaks are Dangerous
Gas leaks are extremely dangerous because natural gas is highly combustible. A small spark from something as innocent as turning on a light switch can cause an explosion. Even if there's no explosion, the fumes from a gas leak can be poisonous and lead to asphyxiation.
If you think you may have a gas leak in your home, it's important that you leave the house immediately and call Absolute Plumbing at (972) 539-1180.
How We Detect Gas Leaks
The first step in detecting a gas leak is to determine if there actually is a problem. This can be done in a number of ways, but the most common is to use a handheld combustible gas detector.
Once it's been determined that there is a gas leak, the next step is to locate where the leak is coming from. This can be done with a number of different methods, including:
Tracing the pipeline with a camera
Digging test holes along the pipeline
Following the odor of natural gas
Using a gas leak detector
Once the leak has been located, the next step is to repair it. This usually involves replacing the section of pipe that is leaking. In some cases, it may be possible to patch the leak, but this is not always the best option. If you have any questions about our gas leak detection and repair services, or if you need to schedule an appointment near Lewisville, please call Absolute Plumbing right away. We'll be happy to help you.
---
Gas Line Leak near Lewisville
Gas line repair cannot be postponed and must be resolved quickly. It is imperative that gas work, installation, refitting and all other aspects are done by qualified professional plumbing contractors.
Leaking gas can lead to asphyxiation and dangerous explosions. Luckily, commercial gasses, such as the kind a gas stove or heater uses, have a strong odor added to them so that leaks can be more easily detected by homeowners.
Smell a Gas Leak?
Act Quickly! Contact Absolute Plumbing NOW
Also, alert your gas provider.
---
Gas Line Installation near Lewisville

Whether it is gas line installation for a new gas stove or installing gas logs in your fire place, Absolute Plumbing is the right choice for your gas piping needs.
We can install gas lines for kitchen remodels, new pool heaters, patio additions, BBQs, and fire pits. We'll also take care of any permitting that may be required.
the trusted brands we use
---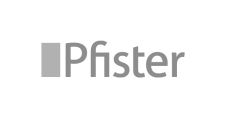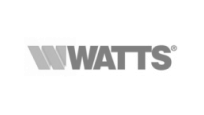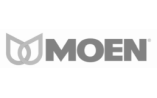 ---

---
Fill out the following form and we will contact you for more information on your plumbing needs.