Gas Leak Repair in Grapevine, TX
---
Gas Leak Detection and Repair
Do you smell an unusual odor like rotten eggs inside your house, hear a hissing sound coming through the gas line, or notice any changes in appearance around the pipe? These could be signs that you have a gas leak and need the help of a professional. At Absolute Plumbing near Grapevine, TX, we have experienced and professional plumbers that can handle gas line repairs and any hurdles that come with it without causing more damage.
We diagnose leaks and conduct repairs using premium tools and machinery to improve speed and enhance quality. Additionally, our technicians are excellent communicators and will explain every problem in your system.
Why Gas Leaks are Dangerous
If a gas leak is left untended, it can threaten your family's safety and health. Natural gas is highly combustible and can increase the fire and explosion risk. In addition, it can cause poisoning, characterized by nausea, severe headaches, suffocation, fatigue, and loss of consciousness. When you suspect a leaking gas line in your home, there is a list of things to do and avoid.
Avoid making calls from your house
Open windows and doors for adequate ventilation
Avoid smoking, lighting matches, and using any household appliances that may cause ignition
Do not operate an electric switch
Shut your gas off
Evacuate the house or property
Call a licensed technician to help you locate and fix the problem
Detecting and Repairing Gas Leaks in Grapevine, TX
Call Absolute Plumbing at (972) 539-1180 to get the best gas leak repair service in Grapevine, TX. Our certified gas plumbers are on standby to help you find a solution to the gas leaks. We use a handheld combustible gas detector to detect leaks. Then we will find the exact points of the leaks by:
Carefully digging test holes along the pipeline
Listening to hissing or whistling noises
Following the natural gas odor and letting the nose lead the way
Using a gas leak detector to locate the areas of gas concentration
Tracing the pipeline with a camera
Our plumbers take a further step to fix the gas leaks once the leaking source is detected. Even though the leaks can be patched or sealed, changing the pipe's leaking section is the best option. If you suspect any gas leak, need assistance with gas line repairs, or have questions about gas leak detection and repair services contact Absolute Plumbing. Schedule an appointment today!
---
Gas Line Leak in Grapevine
Gas line repair cannot be postponed and must be resolved quickly. It is imperative that gas work, installation, refitting and all other aspects are done by qualified professional plumbing contractors.
Leaking gas can lead to asphyxiation and dangerous explosions. Luckily, commercial gasses, such as the kind a gas stove or heater uses, have a strong odor added to them so that leaks can be more easily detected by homeowners.
Smell a Gas Leak?
Act Quickly! Contact Absolute Plumbing NOW
Also, alert your gas provider.
---
Gas Line Installation in Grapevine

Whether it is gas line installation for a new gas stove or installing gas logs in your fire place, Absolute Plumbing is the right choice for your gas piping needs.
We can install gas lines for kitchen remodels, new pool heaters, patio additions, BBQs, and fire pits. We'll also take care of any permitting that may be required.
the trusted brands we use
---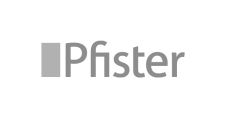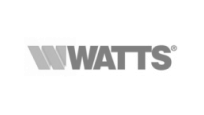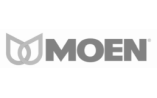 ---

---
Fill out the following form and we will contact you for more information on your plumbing needs.